WTS International (WTS)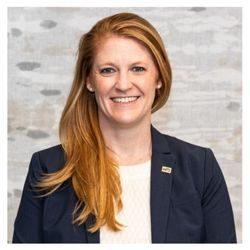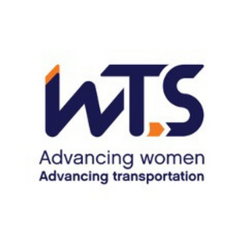 Sara Stickler
President & CEO
Sara Stickler is President & CEO of WTS International. Joining the organization in 2018, Sara works to set and execute WTS International's organizational strategic priorities, working closely with the WTS International Board of Directors to continuously assess and develop the WTS brand and the association's programs. Sara implements growth and retention strategies, and she fosters meaningful relationships with WTS chapters, members, key industry stakeholders and other professionals to elevate the organization. Sara also works with the WTS Foundation and its Board of Directors to realize its mission of supporting the next generation of transportation professionals and advancing the principles of WTS.
Stickler serves on numerous Boards and committees including the Board of the Association Foundation Group (AFG), the Board of Advisors for the ENO Center for Transportation, and the Transportation Research Board (TRB) Women and Gender in Transportation Committee. She has previously served on the National Organizations for Youth Safety (NOYS) Board of Directors and the Hyattsville, Maryland Health, Wellness, Recreation Advisory Committee. She is also a member of Chief, a private membership network focused on connecting and supporting women executive leaders.
Sara earned her Master of Public Policy degree from University of Maryland where she specialized in Nonprofit Policy. Through the American Society of Association Executives (ASAE), Sara has earned her CAE (Certified Association Executive). She also holds a Certificate of Excellence in Nonprofit Management from Michigan State University. She earned a Bachelor of Science in Early Childhood Education with a minor in Psychology from Xavier University in Ohio.