Jobs to Move America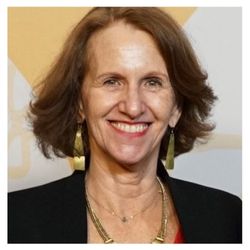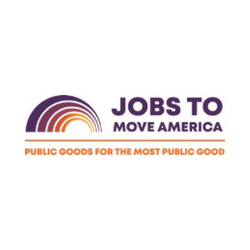 Madeline Janis, Esq.
Co-Executive Director
Madeline Janis is the co-founder and executive director of Jobs to Move America.
For over 35 years, Madeline has been on the inside and outside of local and state government, working to create high road, equitable economic development, and strong industrial policy. She serves as an appointee of Speaker Anthony Rendon to the California Competes Tax Credit Committee, which awards tens of millions in state tax credits to California businesses each year. Madeline has written opinion pieces for a variety of publications including Forbes.com, the Los Angeles Times, the Los Angeles Business Journal and the Huffington Post and has been cited as an expert in dozens of publications across the country. She has extensive experience leading nonprofits, working on urban economic and industrial development, women's rights, immigrant rights, and racial justice. She helped to negotiate the first community benefits agreements in the U.S. and co-authored a book on the subject.
Madeline was previously the founding executive director of the non-profit the Los Angeles Alliance for a New Economy, which she led from 1993 to 2012. Madeline also served as a commissioner on the Los Angeles Community Redevelopment Agency from 2002 until 2012. She has received many honors, including being a Durfee Foundation Stanton Fellow (2014-15), a Senior Fellow at the UCLA School of Public Affairs, the recipient of the UCLA Law School's Antonia Hernandez Public Interest Award, and commendations from the Los Angeles City Council and the California Assembly and Senate. She received degrees from UCLA Law School and Amherst College in Massachusetts and was granted an Honorary Doctorate in Humanities from Amherst College in 2013. She is also the proud mother of 3 children and 2 stepchildren and happily married to fellow activist and non-profit leader, Donald Cohen.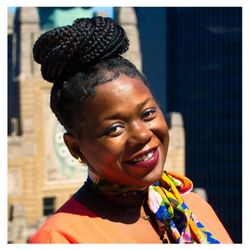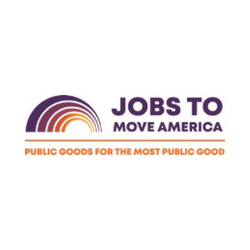 Erica Iheme
Co-Executive Director
Erica Iheme (e-ham-a) is the Deputy Director for Jobs to Move America. She is an educator, organizer and strategic researcher. Erica earned both her Bachelor's and Master's degrees in Urban Planning from Alabama A&M, a Historically Black University (HBCU) based in Normal, Alabama.
Erica spent the past 17 years building unions as an organizer all over America in several industries including hospitals, public sector, head starts, higher education, and homecare. During her time in academia, Erica focused her energy on university administration and research. Outside of organizing and research, Erica is a mother, artist, and community builder.
Almost four years ago, Erica decided to return to the South to further her career and be a part of the spirit of organizing closer to her hometown of Birmingham, Alabama. Erica has an extensive history of organizing, training, and development in both union and community-building environments.