On September 23rd, 2021, Dr. Beverly Scott joined Dan Levy, Mike Richter, and Mahesh Ramanujam as a keynote speaker at the 2021 Greenbuild International Conference; the annual weeklong event is devoted to green building to connect and learn, and has hosted speakers from President Barack Obama, Amal Clooney, to Neil deGrasse Tyson, Paul Hawken and more. All main stage speakers who have delighted, inspired and brought global perspectives and new insights to the Greenbuild stage, Dr. Scott joined an elite company as she shared the stage with Kevin J. Patel, to discuss the role of youth engagement moving forward in the infrastructure/activism realm.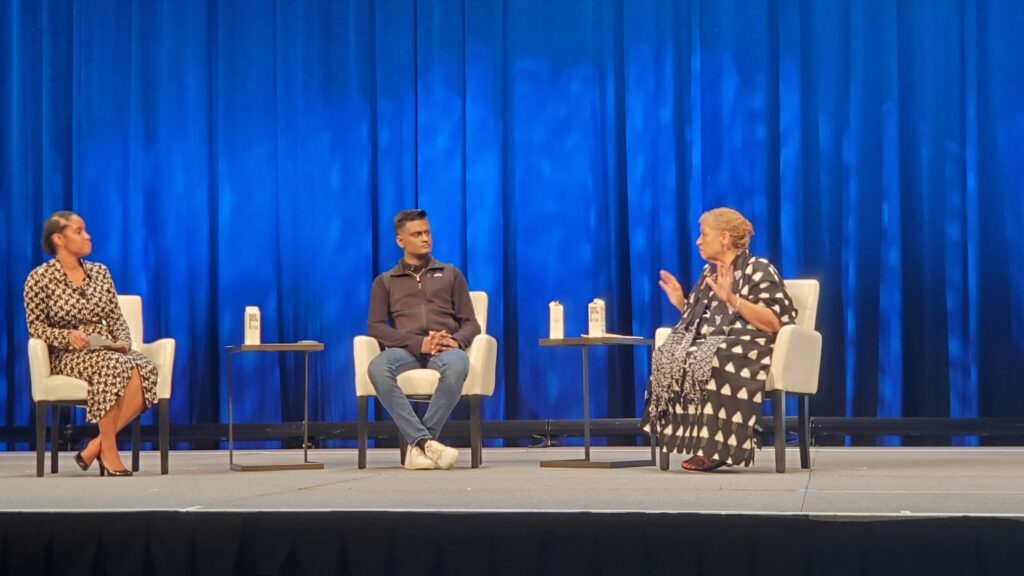 Patel has fought as an intersectional climate justice activist from Los Angeles, CA for the past ten years. In 2019, Kevin founded OneUpAction, an organization that supports and empowers marginalized youth by providing them with the resources they need to be change makers. Kevin has created the first-of-its-kind Youth Climate Commission in LA County to amplify youth voices on the climate crisis.
This aligns perfectly with Iyai+'s mission, as we are striving to amplify youth voice and inspire young people to care about the future. The duo, led by moderator Selina Holmes discussed how to approach challenges such as lack of equity, getting young people to the decision-making table, how to incentivize and reward success, and how to ultimately push culture forward.
Dr. Scott was honored to share the stage, and Iyai+ looks forward to working more with Patel on further projects regarding youth engagement, including a future partnership with OneUpAction. Iyai+ also thanks the Greenbuild International Conference for the invite, and will continue to support the event.