Throughout the Illinois Quad Cities, the Rock Island County Metropolitan Mass Transit District, commonly known as MetroLINK, is moving Quad Citians from one destination to another.

Over 160 employees provide Metro fixed-route bus service that is 100% eco-friendly, running solely on compressed natural gas and battery electric technology. Other services include complementary ADA paratransit and seasonal passenger ferryboat service on the Mississippi River. Communities served include Moline, Rock Island, East Moline, Silvis, Milan, Carbon Cliff, Hampton, and Colona.

The 3.2 million rides per year taken on MetroLINK provide a vital connection to jobs, education, healthcare, and retail— supporting our local economy and creating a vibrant quality of life. Our economic footprint connects 429 jobs and generates over $46 million in Quad Cities sales revenue.
About Us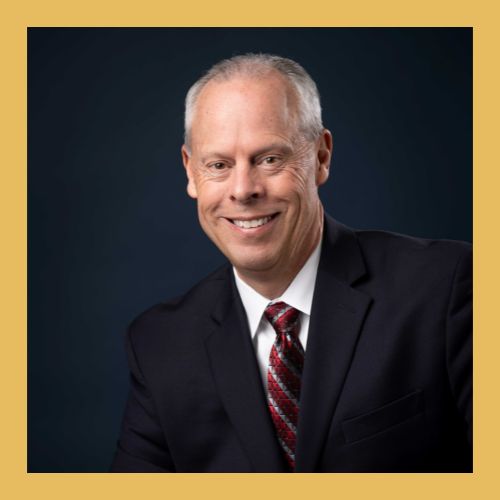 Jeffrey Nelson
CEO / Managing Director MetroLINK, Chair APTA
Jeff Nelson is a public transportation leader who specializes in urban design, land use planning and economic development. As CEO/Managing Director for the Rock Island County Metropolitan Mass Transit District (MetroLINK), Mr. Nelson directs services including Metro fixed route bus, ADA paratransit, and the Channel Cat Water Taxi passenger ferryboat. During his 39 years as CEO/Managing Director his strategic focus has been on implementing cutting edge programs with an emphasis on economic growth, sustainability, technology, and workforce development. Under his guidance MetroLINK was awarded the American Public Transportation Association "Outstanding Public Transportation Award". Other notable leadership recognitions include the Federal Transportation Administration's "State Leadership Award", numerous APTA "AdWheel" Awards, APTA "Bus Safety Gold Award", Metro Magazine "Innovation of the Year Award", Quad City Chamber of Commerce "Multi Modal" Award, the NAACP "Business Image Award", and various community and civic sustainability awards for excellence in environmental planning.
Mr. Nelson has served on a variety of community boards and committees throughout his professional career. He has been actively involved with the American Public Transportation Association (APTA) for three decades, serving in a number of leadership positions. Currently he serves as Immediate Past Chair of the APTA Board of Directors and Chair of the APTA Diversity and Inclusion Council. Other board affiliates include Chair, Quad Cities Manufacturing Lab; Board Trustee, Two Rivers YMCA; Vice President, Illinois Public Transportation Association; Chair, National Transit Institute at Rutgers; Moline Planning Commissioner; and Moline Police and Fire Commissioner. Mr. Nelson holds a B.S. in Political Science from Western Illinois University, a M.B.A. from St. Ambrose University, and is a graduate of the Kennedy School of Business "Creating Collaborative Solutions" program.
Participants