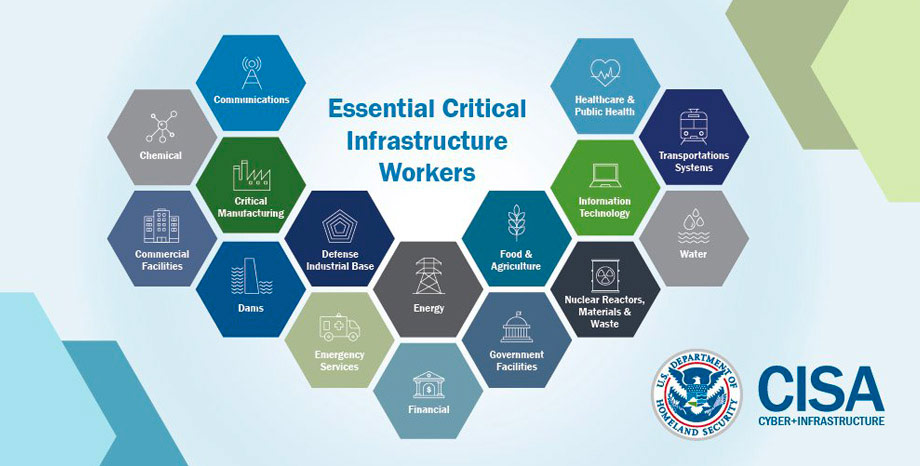 A Message from Our Founder and Board of Directors.
WE'RE ALL IN THIS TOGETHER
FIRST, HEARTFELT THANKS to ALL ESSENTIAL EMPLOYEES across our nation's critical infrastructure sectors – who are working on the frontlines of COVID. Making a difference — protecting our communities, ensuring continuity of essential services; and helping to make all of our lives safer!
First responders, transport, water and wastewater, energy, communications, medical and healthcare workers, food and restaurant workers, financial services – operations, maintenance, logistics and repair professionals — to name a few.
We are tremendously grateful for your dedication, personal and public service; and, for the sacrifices that you and your families are making while you do your best to ensure that we have essential care, supplies, and service.
And, doing it all – longer hours, a safety net of last resort for many of our most vulnerable – while risking greater exposure.
OUR COMMITMENT TO YOU. We will do all that we can during COVID-19 to personally minimize the risk of further spreading the virus – and encourage safe practices. And, stay abreast of the best precautionary information from reliable sources.
Stay inside, except for absolutely necessary trips.
When outside, use social distancing, staying at least six-feet from others.
Wash hands often.
OUR COMMITMENT TO EACH OTHER. Care about each other, our families; helping our most vulnerable.
Be a part of making "OUR" BELOVED COMMUNITY, a reality.